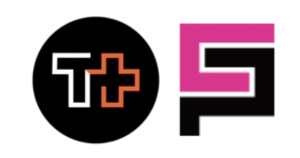 Transparent by GlassParency Partners with Ceramic Pro USA to Expand Network of Warranty Specialists
Transparent by GlassParency and Ceramic Pro USA have entered into a marketing agreement in which Ceramic Pro will market the Transparent platform to its qualified shops. These select shops will now be able to provide customers insurance-backed coverage to their Ceramic Pro coating and PPF applications with Transparent's exterior and PPF warranties. These Warranty Specialists will also be able to offer Transparent's other levels of warranty coverage including key fob, windshield, interior, tire/wheel, PDR, and headlight.
Transparent adds a revolutionary entrepreneurial platform to detailing businesses by allowing shops to sell warranties direct to consumer for the first time. CEO of Transparent, Ray Doran, stated, "We are excited for this partnership as we feel Transparent is the perfect complement to services already offered by Ceramic Pro shops." Vice President of Ceramic Pro Americas, Brett Benito, is looking forward to the expansion that will come from this, saying, "The additional revenue stream for the Ceramic Pro shops will enable them to invest in growth and expand their businesses through marketing, additional staff, and many other avenues."
Transparent will not only benefit detail shops, but customers as well. Transparent has been developed with consumer needs in mind, while keeping costs to a minimum. Benito believes "the pricing and coverage levels offer more coverage than anything currently offered through dealerships at a fraction of the price. End consumers deserve a warranty that is properly priced and serviced by the technicians they trust."
Doran's vision of Transparent is to unify and elevate the detailing industry, stating, "Our transparent coverage, transparent pricing, and transparent claims will allow us to successfully market to consumers, increasing sales opportunity and, ultimately, making Transparent shops more successful."
Ceramic Pro USA will begin marketing Transparent by GlassParency to its qualified shops immediately.
About Transparent by GlassParency:
Transparent by GlassParency, a subsidiary of Ray Doran's parent company which was founded in 2001, launched at SEMA in November of 2019 as the aftermarket industry's first comprehensive appearance warranty coverage program. Transparent's initial offering introduced eight different levels of coverage to the detailing industry including key fob, interior, exterior, windshield, PDR, PPF, wheel/tire and headlight. With completely transparent warranties, car owners are aware of all aspects of the Transparent process including coverage, pricing and claims, and are ensured their vehicle is taken care of by true car-care professionals. For more information, visit transparentwarranty.com.
About Ceramic Pro:
Ceramic Pro has revolutionized the automotive, marine, aeronautics and heavy machine industries through the most technologically advanced protective surface protection systems available today. They offer a range of ceramic coating and paint protection film products each formulated for specific surfaces. The ceramic coatings and PPF formulas are molecularly designed for surfaces such as paint, vinyl, polymers, glass and more. Ceramic Pro coatings bond to surfaces at a molecular level, filling in any nano-pores and creating a hydrophobic surface that is impervious to contamination. Naturally, the KAVACA PFF comes pre-coated with Ceramic Pro's flagship ceramic coating. KAVACA PPF is revolutionizing the PPF industry with Instant Healing technology that requires no heat for swirls and scratches to heal. No other surface protection products perform quite like this. Launched in San Diego in 2014, Ceramic Pro has quickly grown to become the market leader in nano ceramic technology and paint protection film, and boasts a fast-expanding network of more than 3,200 professional and certified installers in the United States. For more information: ceramicpro.com